Top tips | Help your child stay engaged for online classes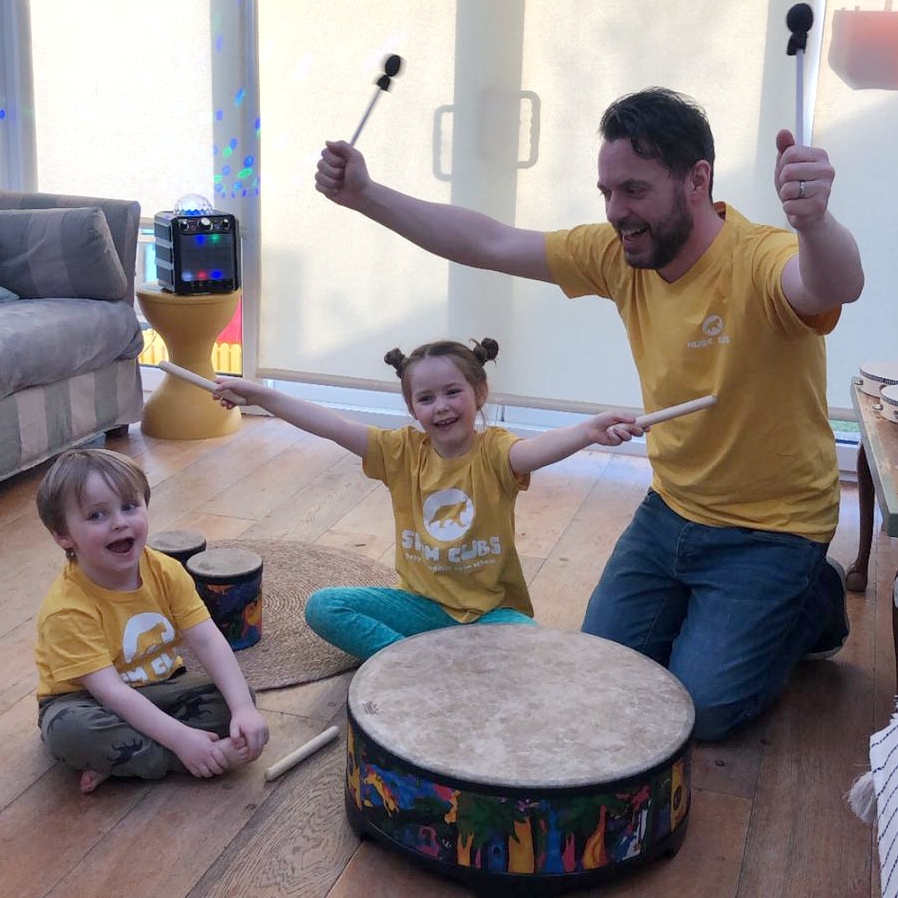 Learning from home can be as fun as it is educational. There are so many online resources at your fingertips to help you keep your child entertained at home – from virtual story time, water play, arts & crafts and music classes. Most educational classes for young children are 30 mins long. It can be a challenge for parents to keep their baby, toddler or preschooler engaged throughout their online classes. Here are our top tips for parents navigating online learning with their children.
1. Good Use of Technology
Set up your class in an area that has good internet connection. This is especially important if your child's class is Live streamed. We recommend using a device with a bigger screen – a computer or tablet is better than a mobile phone. If possible, watch the class through your tv. It's easier for younger children to focus on a bigger screen. Check your sound works ok so you can hear your teacher well.
2. Limit Distractions
Where possible, remove any distractions from your child's learning environment ahead of the class. Create a quiet and comfortable space for them to learn. It can be helpful to remove any clutter and reduce other noises. Taking these steps will help your child to focus on the task at hand – staying engaged, learning and having lots of fun.
3. Minimise Expectations
As parents with young children will know, they don't like to stay in the same place for too long. Allow your child to wander and move about during the class. Most toddlers and big kids are able to better focus on tasks when standing. Consider placing your device on a secure raised surface so that your child can stand to watch the class. They may not be watching the screen at all times, but they are listening and taking it in. Don't worry if your child loses focus after the first 10 mins. At Music Cubs, we send you a link to the recorded class so you can watch it again and again. This gives you the opportunity to break up the class throughout the week in smaller time segments, rather than trying to tackle the whole lesson in one sitting.
4. Use Positive Reinforcement and Praise
Positive reinforcement is a powerful tool to motivate your child to engage with their online learning. Each time your child follows an instruction or engages in a class activity, give immediate positive feedback. Praise will help build your child's self confidence and encourage them to repeat the activities during the class, and week after week.
5. Engage in the Class with your Child
For young children, interaction and play is valuable for learning. Babies, toddlers and big kids love to mimic what their parents do. In our Music Cubs parent & child classes, we encourage parents to sing, dance, play and interact with their child throughout the class. The best outcome is that you and your child have lots of fun learning together.
Online learning is a new territory for both teachers and parents. At Music Cubs, we are constantly working to make our online class experience better for our mama bears, papa bears and bear cubs. Check out this video of our online music classes here.
@happycubs.ie

ON INSTAGRAM