Happy Christmas |Gifts for little ones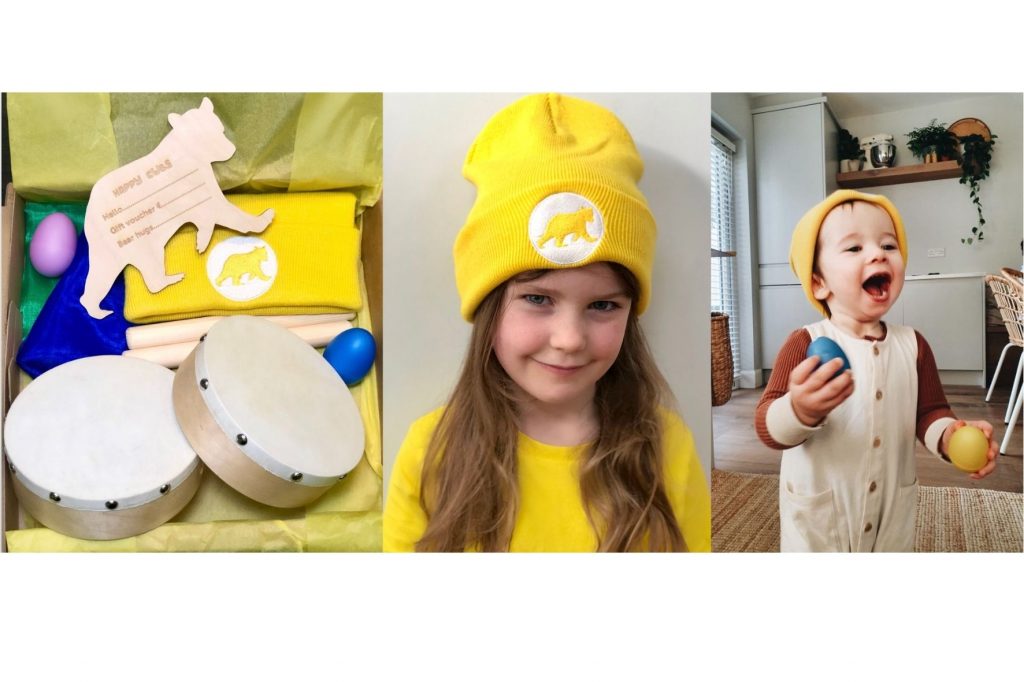 Christmas is a magical time for kids. The best part is spending time with your loved ones and making it a special time. We've got some brilliant gift ideas for the baby, toddler or preschooler in your life. Win at gifting and be the greatest auntie or uncle this year by giving your niece or nephew one of Happy Christmas gifts. No need to spend your time wrapping presents – all gifts are presented in a lovely gift box to make your life that little bit easier. Check out our gift guide for experience and educational sustainable gifts below.
Experience gift
Give your child, grandchild, niece or nephew the gift of learning to swim or play music with a voucher to join our Happy Cubs classes. Our gift voucher is lasercut from recycled wood with our Happy Cubs bear. Presented in a bright yellow envelope to catch your bear cub's eye. Buy a voucher for €200, €150, €100 or €50. The voucher can be used to join our Swim Cubs classes, baby and toddler swimming (€200 for a 10 week term), or our Music Cubs classes, music classes for kids aged 0 – 6 years (€150 for a 10 week term). We have various class locations across Dublin and Wicklow. We also have Online Music Cubs classes for anyone who would prefer to stay costy at home. Online music classes cost between €12 to €50. Gift vouchers are valid for up to 5 years.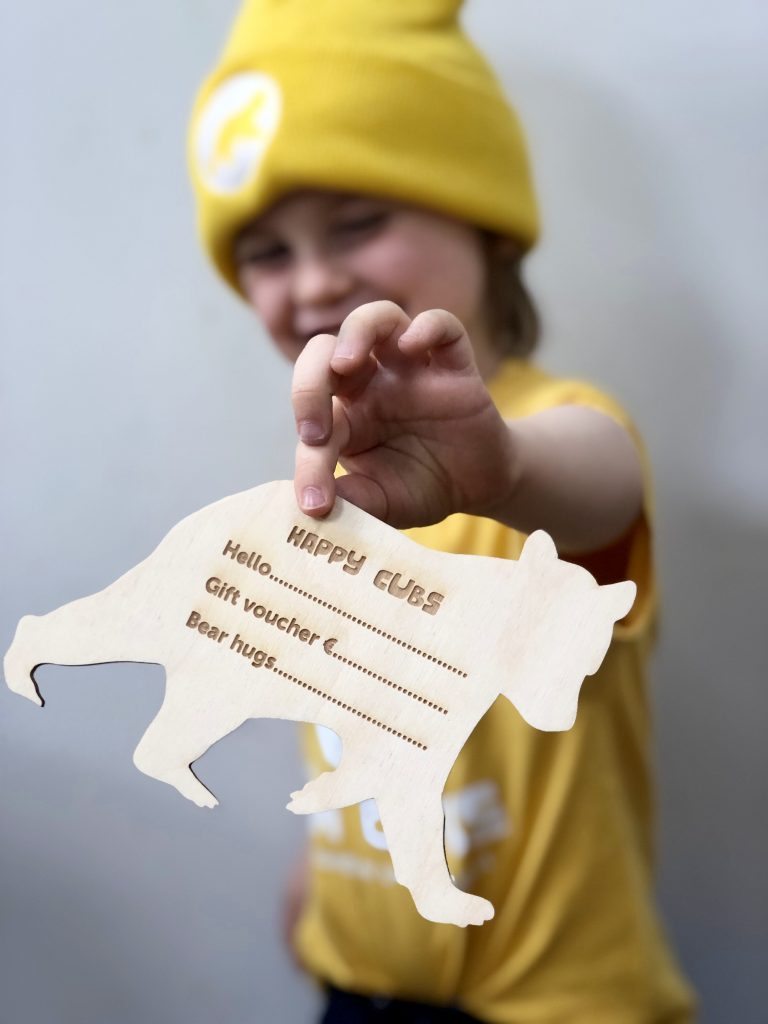 Musical Instruments
Develop your baby or toddlers motor skills with our range of musical instrument gift sets. Pair a musical instrument gift set with our Online Music Cubs classes to give an educational gift with a brilliant experience.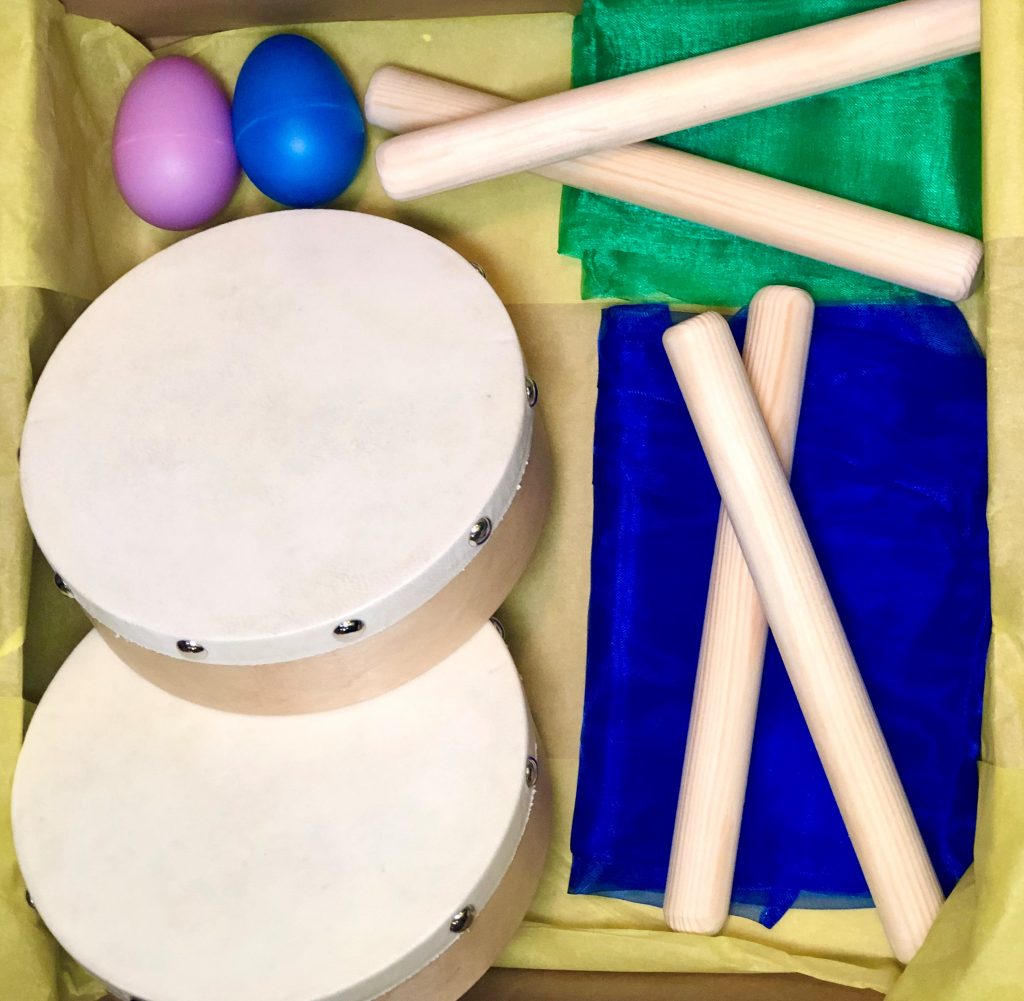 Beanie Hats
Keep your kids head cosy and warm with our Happy Beanie Hat. Made from 100% acrylic material, it has a lovely soft feel. We love the yellow colour because it makes us smile and our kids love that it has a bear on the front. Check out our musical instrument gift set bundles which include our Happy Beanie Hat to make the best savings here.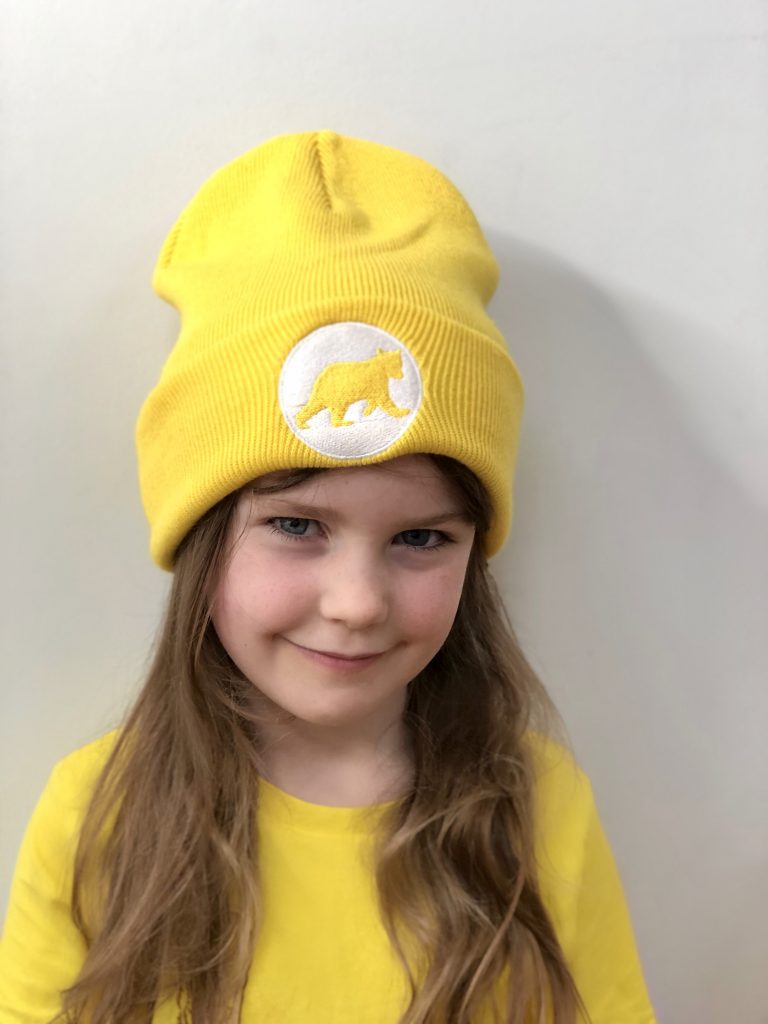 Shop our full range of Christmas gifts for kids aged 0 to 6 years on our website shop here.
@happycubs.ie

ON INSTAGRAM